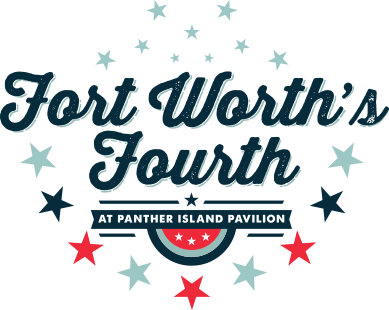 For the health and safety of our community, it is with a saddened heart that we had to modify this year's Annual Fort Worth's Fourth Celebration. Our skies will still be lit with the largest fireworks show in North Texas; however, the festival portion of the event will not take place. To limit gathering, Panther Island Pavilion will be closed to vehicular and pedestrian access. There will be no activities and no public access.
We will still celebrate our nation's birthday with our largest fireworks show ever. This year we celebrate those who fought for our freedom and honor our first responders, healthcare workers, and everyone on the front line.
---
4th of July 2020 Fireworks Show
GENEROUSLY PROVIDED by
Saturday, July 4, 2020
9:20pm
Watch the largest fireworks show on the Fourth of July in North Texas from the comfort of your home, backyard or balcony. The show will be larger and taller this year so it can be seen from a distance! Everything will be high in the sky! NO GROUND EFFECTS AT PANTHER ISLAND PAVILION. DO NOT COME TO THE VENUE.
If watching live from your car or nearby area, tune into 95.9 The Ranch on your FM radio to listen to the music choreographed to the fireworks show.

---
Important Information
Shaded area on map below will be closed and barricaded to discourage gathering and minimize traffic congestion. Please keep your family at or near your home and do not drive vehicles into the areas near the venue.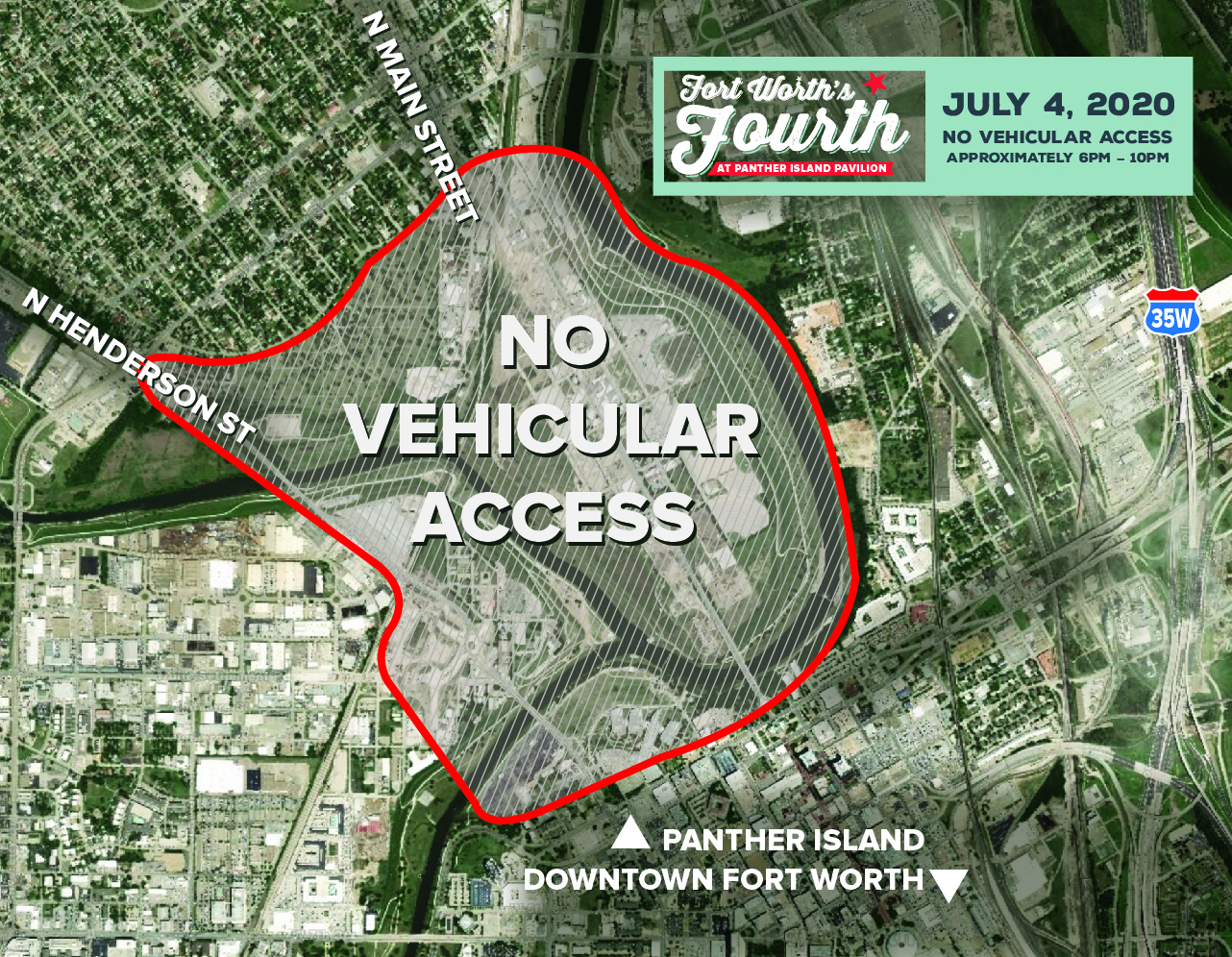 Additionally, Trinity Park will be closed to vehicular traffic from 5:00am – 11:30pm. It will be open to pedestrian traffic accessible via the Trinity Trails but no vehicles will be allowed to enter or park inside of grounds.

Kayaks, SUPs or canoes are not allowed on the Trinity River at Panther Island Pavilion for the Fourth of July fireworks. Upstream river access will end at the Henderson Street Bridge on the Clear Fork and at the Fort Worth & Western Railroad Bridge on the West Fork. Downstream river access will end at the North Main Street Bridge on the West Fork. Follow all signs and stay out of the fireworks zone for your own safety. Additionally, motor boats are prohibited on the Trinity River.